It takes a community to build an Aquarium …
please do your part and lend us your art!
We called on local artists to loan us their art for the Aquarium ArtWalk.
Our goal: To raise awareness for the future Aquarium.
A cross-discipline jury, of Brevard Zoo and Aquarium ArtWalk team members, reviewed submissions to select the best representations of Aquarium themes to display throughout Brevard. Check us out!


DEADLINE FOR APPLICATION SUBMISSION: October 31, 2021
Photos of your artwork must be clearly labeled (Last Name, Title) and emailed separately to: artsubmissions@aquariumartwalk.org
NOTIFICATION OF ACCEPTANCE: November 15, 2021
Artists will be notified by email if work is accepted.
INSTALLATION SCHEDULE AVAILABLE: December 10, 2021
INSTALLATION: February 25 – March 2, 2022
All works must be installed during this time period.
Signage will be provided.
EXHIBIT TIMEFRAME: March 5 – 27, 2022
Accepted art must stay on display for the entire period of the exhibit.
DE-INSTALL: March 28 – 30, 2022
All works must be de-installed during this period.
ART RETRIEVAL PERIOD:
Coordinated with the venue, but no later than March 30, 2022

THEME:
All submissions must have Aquarium or Indian River Lagoon themes. Use of recycled materials is encouraged!
SIZE:
We are looking for large and impactful works. Art can include free standing sculptures (size is variable) that can safely be displayed independently indoors OR ready-to-hang art. Because of venue constraints, suggested size limits for art are between 6-36 sq. ft. We are flexible on how these size requirements are met. For example:
a 1'x6' piece or six individual 1'x1' pieces would be acceptable as 6 sq. ft.
a 6'x6' piece or a 3'x4' triptych would be acceptable as a 36 sq. ft. submission.
DISPLAY:
Artworks will be displayed either individually or grouped depending upon the venue and the works. Your work may be displayed alongside other artists at the venue. This determination will be made by the ArtWalk team after the art is juried and the venues identified.
ARTIST RESPONSIBILITY:
●⠀⠀Installing, deinstalling and retrieving artwork within stated timeframes.
●⠀⠀Coordinating installation plans with the venue.
●⠀⠀Providing all materials to hang or display your art.
This is a juried event. Each artist may submit up to three artworks in total, one application per piece.
Images of the work must be digital and .jpg is recommended.
Up to three views per art piece will be accepted.
Images should be between 1400 and 4000 pixels on the longest side at 300 pixels per inch.
The file size should be under 5 MB.
All photos should be clearly labeled: Last Name, Title as the file name. (If the title is long, please abbreviate).
Completed artist application for each piece including:
Artist statement not to exceed 500 characters (including punctuation and spaces).
Acknowledgement that the art will be available for display the full period as required, and that the East Coast Zoological Society, Brevard Zoo, The Aquarium Project, the Aquarium ArtWalk Project, and participating venues are held harmless in the event of damages, theft, or other unforeseen events.
Whether your artwork is for sale and, if so, how prospective buyers can contact you.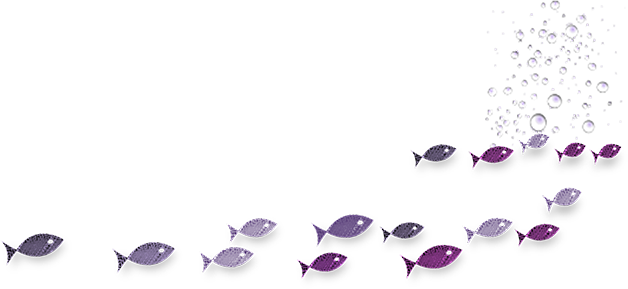 All images will be viewed digitally by the cross-discipline jury of peer artists, art industry professionals, educators, Brevard Zoo staff, and members of the Aquarium ArtWalk Project team.